Meet MadCap Capture
MadCap Capture lets you easily capture anything that is displayed on your computer screen, from window panels to entire screen shots, as an editable image. Advanced editing features allow you to further enhance captured images by adding text callouts, cursor arrows, special effects and more.
Screen Captures and Image Editing Made Easy
Advanced Screen Capturing Features
MadCap Capture offers advanced screen capturing features designed to save you time and effort.
Capture profiles: A profile is a collection of settings that are applied to the image. You can also apply profiles to a single image or multiple images through the use of a batch job.
With profiles, you can:
Select captured image file location
Apply a specific border
Add shapes
Set the DPI
Automatically resize
Recapture images: Easily recapture an image while maintaining all existing callouts and objects added to it.
Image cropping: Cropped images can be re-cropped, as the entire image is saved.
Time delay: Capture images immediately or on a timed delay.
Batch processing: Apply image profiles to folders/subfolders.
Capture regions consecutively: Capture multiple images without having to select the capture option each time.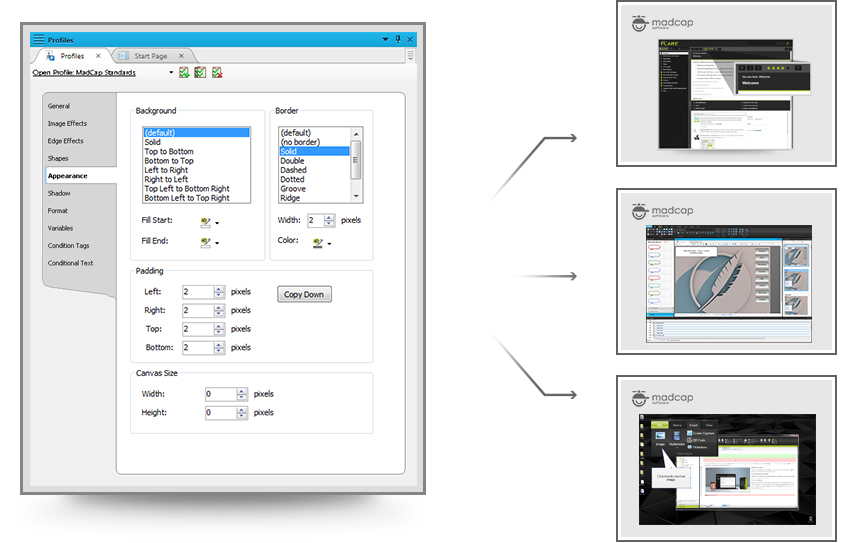 Powerful Image Editing
Apply various types of effects to images, such as blurs, shading or gradients.
Blur effects
Blur-inside effects
Gray scale effects
Shading effects
Shadow effects
Torn edge effects
Zoom effects
Bubble and text callouts
Palettes: Add various types of objects to an image such as shapes, lines and cursors. A palette is an element that lets you store objects for later use.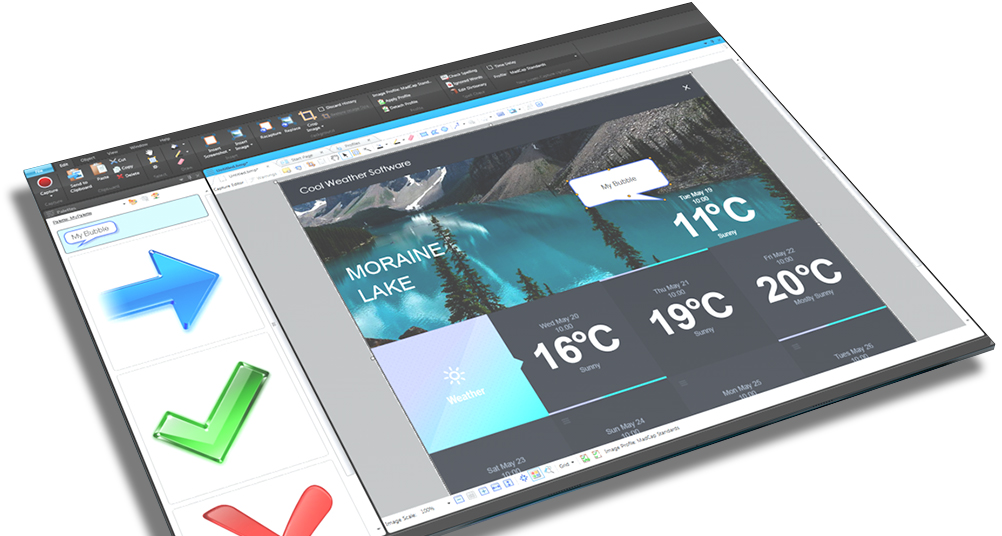 Single-sourcing and Content Reuse with MadCap Flare
Maximize content reuse by applying the same rules used for text to images. By adding variables to callouts and images for example, there's no need to recapture or reinsert images into your documentation when text or version changes are required.
Project Conditions and Variable Links: You can link an image to a MadCap Flare project. This allows you to automatically have access to any variables or condition tags found in that Flare project.
Bundled Free with MadCap Flare: Our powerful screen capture software now comes bundled with MadCap Flare — absolutely free.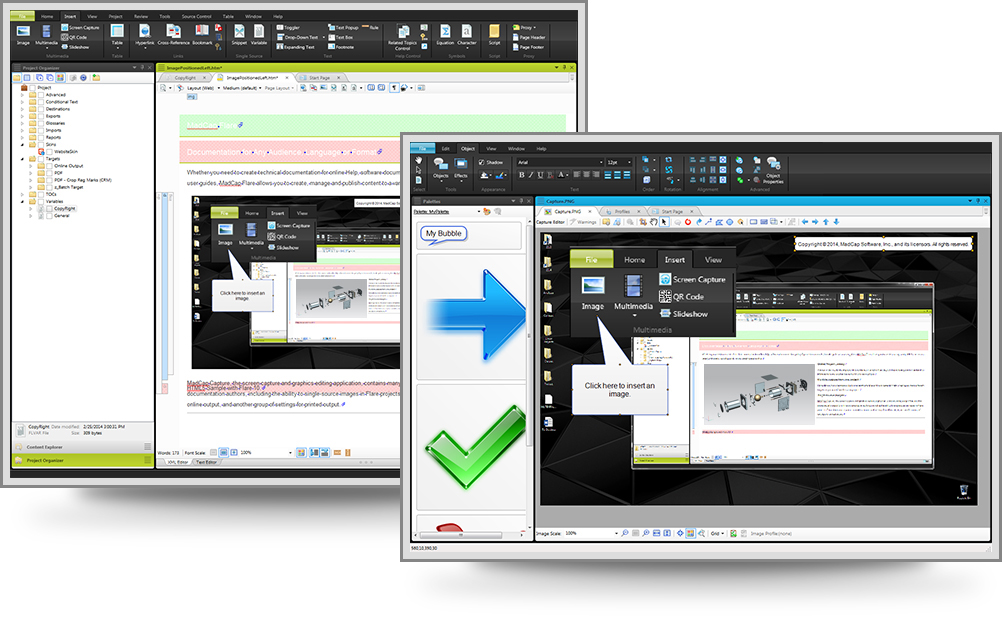 Standard Image File Type Support
Capture and edit images in standard file formats including BMP, JPG, GIF, PNG and TIFF.

Multi-Language Support
MadCap Capture is fully Unicode compatible, making it possible to handle most of the languages of the world. Capture not only supports Western European languages, but also double-byte Asian languages, Eastern European languages, and more.